Camera Ready will be your best rental source for Teradek Rentals Los Angeles and Rent Teradek 3000 Los Angeles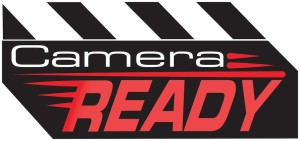 Call us today and save ph (818) 907-7770
Teradek Rentals in Los Angeles – Teradek, a well-known and established manufacturer of wireless monitoring, has two new transmitters that promise reliability over long ranges, even in difficult situations. The new Teradek Bolt 1000 and 3000 are zero-delay wireless video systems that can transmit up to 1,000 feet or 3,000 feet, respectively. They are designed to work under extreme conditions and offer rapid recovery times following a dropped signal.
With live internet broadcasting on the rise, better and faster accessibility is a necessity. As is demand for higher performing wireless transmitters.
Here are the new and improved features that the Teradek Introduces Bolt 1000 and Bolt 3000 offer:
Longer range – up to 3,000 feet.
20MHz Channels – allows operation for more than twice as many Bolts at one location and avoids heavy interference.
2 New DFS Channels – even more spectrums to transmit over in the USA and Europe.
20% Smaller Transmitter
Bolt Identity – the color-coded system helps identify any signal issues and gives a clear path to where the issue is coming from.
Rapid Reconnection – Reconnect times are nearly instantaneous once you come back into range.
Built-in HDMI to SDI converter – You can connect both your on-camera monitor and your video source via the Bolt TX (HDMI in, SDI Loop Out to monitor).
New Firmware – Because of recent improvements, it is much more resilient in tougher conditions.
Metadata – All of the features found on current systems will also be available on these new models.
If you've ever worked on a crowded set with wireless systems, a variety of cameras, and equipment, the RF band can fill quickly and cause interference issues. Teradek's new system is able to send visually lossless 4:2:2 video with less than one millisecond of delay. Not only that, but Bolt is smaller and lighter than ever before with more impressive options.
If you're looking for a more reliable transmitter, the Bolt 1000 and Bolt 3000 are now available from www.teradek.com.