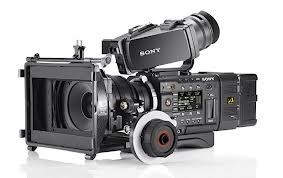 Sony 4K sensor for super-sampled HD, 2K and 4K. Sony PMW 55 Cini Alta 4K Camcorder shoots amazing images with its 8.9 megapixels (effective) Sony 4K image sensor. You get a great dynamic range with the widest color gamut, and pristine image quality, whether you shoot in HD, 2K or 4K. Multiple recording formats includes HD/2K/4K on SxS memory and 16-bit RAW 2K/4K on AXSM media Multiple recording formats include MPEG-2 HD422, MPEG4 SStP, XAVC 2K/HD, XAVC QFHD/4K and 16-bit RAW 2K/4K.
Los Angeles Rent Sony F55
You can have simultaneous recording on internal high-speed SxS PRO+ memory cards and RAW 2K/4K recording on AXSM memory cards using the optional bolt-on AXS-R5 recorder, designed to attach to the Sony F55 and F5 cameras. There is high speed shooting up to 240 fps RAW 2K and 60 fps in RAW 4K recording onto the AXS-R5.
Lightweight modular design to maximize versatility in 2D and 3D. The Sony F55 is very small, light and modular, letting you build the right configuration for each job / shot. As well as the choice of formats for internal and external recording options. You can attach a variety of viewfinders, including the revolutionary optional DVF-EL100 OLED viewfinder, PL-mount, FZ-mount and still lenses, including second-generation Sony PL-mount lenses, and extra long-life Olivine – Lithium Iron Phosphate – batteries. The chassis is slightly wider than the PL-mount prime lens, perfect for 3D rigs. Has optional shoulder rig provides for hand-held and shoulder-mounted shooting.
Expected as a future upgrade.
Recording onto the optional AXS-R5 recorder.
DAILY / WEEKLY / MONTHLY RENTALS
CALL US AND DISCOVER OUR   LOWEST RENTAL RATES!
Los Angeles location  ph. (818) 907-7770
info@camerareadyrentalsla.com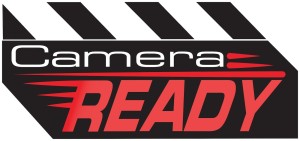 We rent all your digital camera needs in Los Angeles. Wide Selection, Sony, Canon, Alexa, Fujinon, 2k, 4k, lowest rates.
Sony PMW 55 Cini Alta 4K Camcorder