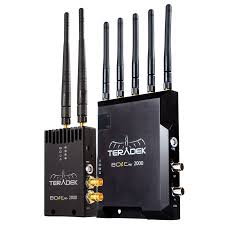 Camera Ready camera rental house in Los Angeles rents Teradek Bolt Pro 2000  – A zero delay wireless video transmission system designed for the most demanding cinema, broadcast, and UAV applications. With an upcoming free firmware upgrade, all Teradek Bolt Pro 2000's will be multicast capable up to 4 receivers.
CALL 818-907-7770 FOR AMAZINGLY LOW RENTAL RATES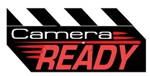 DAILY / WEEKLY / MONTHLY RENTALS   
Los Angeles location  (818) 907-7770  info@camerareadyrentalsla.com
Despite the number of additional receivers you add to your workflow, Bolt's video quality and latency will remain identical to a unicast system.
At less than 1ms latency, Teradek Bolt Pro 2000 can transmit 1080p60 4:2:2 video at up to 2000ft line of sight over the unlicensed 5GHz band.
Teradek Bolt Pro 2000 is the gold standard for sturdy, dependable  4K wireless transmitting.
The Teradek Bolt Pro 2000 offers 3G-SDI video connections and multiple RP-SMA connectors for external antennas. Each unit is housed in a rugged aluminum chassis with multiple threaded and unthreaded 1/4" mounting holes. To power both units, Bolt Pro 2000 ships with a Lemo to PTap cable and your choice of V- or AB-mount plates for the receiver.
The Bolt 2000 is a zero delay wireless video system that transmits uncompressed 1080p60, 4:2:2 video up to 2000 ft over the unlicensed 5GHz band.
Bolt Meets Cube
Have you ever wanted to use an iPad as a monitor, but still require a zero delay feed? Simply connect  your Teradek Cube to Bolt Pro 2000's loop-through or output and begin watching your live video feed on up to 3 iOS devices simultaneously at low latency.* Since Bolt Pro 2000 uses Dynamic Frequency Selection, you'll never have to worry about interference with your Cube encoders.
iPad monitoring has 4 frames of latency
Technical Specifications
Transmitter
 VIDEO INPUT

3G-SDI, HD-SDI: BNC

LOOPING VIDEO OUTPUT

3G-SDI, HD-SDI: BNC

5.1-5.8GHZ

14dbm per antenna + 5dbi antennas  = 22dbm EIRP
Receiver
 VIDEO OUTPUT

Dual 3G-SDI, HD-SDI: BNC

5.1-5.8GHZ

15dbm per antenna + 2dbi antenna  = 17dbm EIRP
Supported Resolutions
 1080p 50/60

1080i 50/59.94/60

1080p 23.98/24/25/30

720p 50/59.94/60

Timecode and Metadata (coming soon)
Audio
Embedded SDI audio, 2 channels

Physical Size
 Dimensions:  TX:  4.3" x 2.6" x 1.0"  RX: 6.0" x 4.6" x 1.0"

Weight: TX: 249g  RX: 476g
Power
TX:
Power Input: 6-28V DC
RX:
Power Input: 7-17V DC
Gold Mount or V-mount Battery Options
[bigContact form=on]
Rent teradek bolt pro 2000, teradek bolt rental, bolt 2000, rent teradek bolt pro, teradek
tal