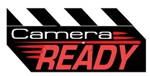 (ph.) 818-907-7770 www.cameraready.film      
Camera Ready  will be your best rental source for Sony Venice Camera Rentals  Los Angeles & New York!  The Game Changer is here!
Be the first in Los Angeles to rent Sony Venice media Sony's its first Full-Frame digital motion picture camera system. VENICE is the next generation of Sony's CineAlta camera systems, designed to expand the filmmaker's creative freedom through immersive, large-format, Full Frame capture of filmic imagery producing natural skin tones, elegant highlight handling and wide dynamic range. VENICE was designed through close collaboration with the creative community, fulfills the requirements from filmmakers and production professionals.Shooters can rent Sony Venice media and Camera from Camera Ready   contact us today!  ARRIVING Feb 2018
VENICE will be officially unveiled on Sept. 6, in front of a select audience of American Society of Cinematographers (ASC) members and a range of other industry professionals. Sony will also screen a short film, "The Dig", the first footage shot with VENICE, produced in Anamorphic, written and directed by Joseph Kosinski and shot by Academy Award winning Cinematographer Claudio Miranda, ASC.
We really went back to the drawing board for this one," said Peter Crithary, marketing manager, Sony Electronics. "It is our next-generation camera system, a ground-up development initiative encompassing a completely new image sensor. We carefully considered key aspects such as form factor, ergonomics, build quality, ease of use, a refined picture and painterly look—with a simple, established workflow. We worked in close collaboration with film industry professionals. We also considered the longer-term strategy by designing a user interchangeable sensor that is as quick and simple to swap as removing four screws, and can accommodate different shooting scenarios as the need arises."
Full frame sensor and wide range of lens compatibility
VENICE combines a newly developed 36x24mm Full Frame sensor to meet the high-quality demands of feature filmmaking. Full Frame offers the advantages of compatibility with a wide range of lenses, including Anamorphic, Super 35mm, Spherical and Full Frame PL mount lenses for a greater range of expressive freedom with shallow depth of field. The lens mount can also be changed to support E-mount lenses for shooting situations that require smaller, lighter, and wider lenses.  User-selectable areas of the image sensor allow shooting in Super 35 mm 4 – perf. Future firmware upgrades are planned to allow the camera to handle 36mm wide 6K resolution.  Fast image scan technology minimizes "Jello" effects.
New color management system and established workflow for flexible post-production
A new color management system with an ultra wide color gamut gives users more control and greater flexibility to work with images during grading and post-production. VENICE also has more than 15 stops of latitude to handle challenging lighting situations from low-light to harsh sunlight with a gentle roll-off handling of highlights.
VENICE achieves high quality and efficient file-based production through Sony's established 16-bit RAW/X-OCN via the AXS-R7 recorder, and 10 bit XAVC workflows. VENICE is also compatible with current and upcoming hardware accessories for CineAlta cameras (DVF-EL200 Full HD OLED Viewfinder, AXS-R7 recorder, AXS-CR1 and high-speed Thunderbolt-enabled AXS-AR1 card reader, using established AXS and SxS memory card formats.
Intuitive design & refined functionality support simple and efficient on-location operation
[bigContact form=on]