Camera Ready will be your best rental source for Rent Canon C300 Los Angeles –Canon C300 Mark II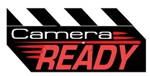 Camera Ready rents the Canon C300 Mark II  Cinema Camera is an evolutionary  Cinema EOS 4K camera system with  new and improved features including 4K/2K/Full HD internal and external recording (including 4K RAW output), a new 10-bit Canon Log 2 Gamma. This powerful new camera also features an much more dynamic range of 15 stops, improved Dual Pixel CMOS Autofocus, innovative focus assist engineering and CFast recording technology. Redesigned with the help of user input, the EOS C300 Mark II Digital Cinema Camera helps to deliver more creative flexibility for professional studio motion picture production applications, as well as independent productions, TV dramas, commercials, news features, sports and more.
Rent Canon C300 at Camera Ready Los Angeles today!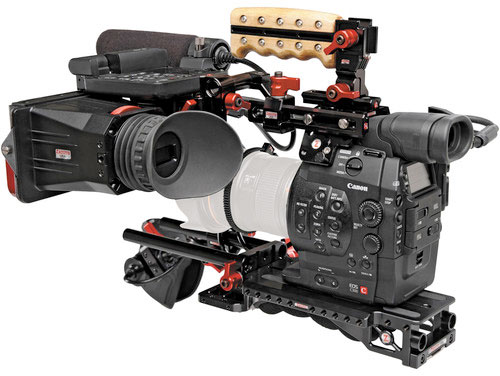 The EOS Canon C300 Mark II Digital Cinema Camera integrates a re-designed imaging system of advanced components. These include a newly developed 8.85 Megapixel Canon Super 35mm 16:9 CMOS image sensor that supports up to 4K (DCI) recording with a maximum resolution of 4096 x 2160 pixels and a high-speed readout for reduced rolling-shutter distortion. Working in concert with its dual Canon DIGIC DV5 image processors, data from the 4K sensor delivers Over-Sampling HD Processing for reduced-moiré 2K(DCI)/Full 1080-60p HD recording and Dual-Pixel CMOS Auto Focus with an expanded focusing area and Face Detection (in combination with Canon EF lenses). The dual DIGIC DV5 image processors also help to reduce visual noise and enable high-sensitivity shooting at a maximum speed of ISO 102,400 (+54dB) for sharp, clear image capture using only ambient lighting. In addition to its sensor and processors, the EOS C300 Mark II camera also incorporates a trio of XF-AVC H.264 codecs that enable in-camera 4K (DCI) recording to dual CFast card slots and 2K/Full HD recording to an SD card slot. For external recording and monitoring, twin 3G-SDI outputs capable of 4K RAW output are included on the rear of the camera body Users can choose among multiple recording modes, resolutions and frame rates to meet their production needs.Camera Ready has the very best rates in Los Angeles for Canon C300 Mark II and almost everything you need for your production. [bigContact form=on]